DOUBLE Your Gift to ADLA on Giving Tuesday
As we embark upon the holiday season, we want to express our gratitude to all the caregivers who worked to help cats in 2022 – especially those who focused on fixing all the cats in their colony, or who noticed new cats and got them spayed or neutered as soon as possible.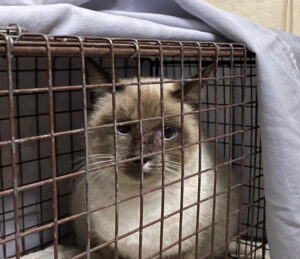 People like the busy Peoria family who trapped 15 cats in less than two months- including the last cat, a wily female who needed a special trap and who they named "Hot Lips Houlihan" because of a white mark on her lip.
Then there are the neighbors in a downtown Phoenix neighborhood who noticed a new cat who turned out to be a female who had kittens. First, they were able to trap Mom and kittens thanks to help and advice from an experienced community volunteer. Then they got the dad cat– a suspicious big boy who would not go into a trap for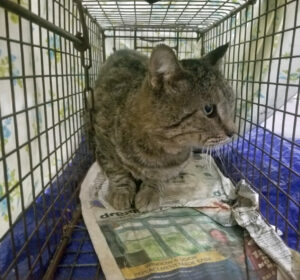 two weeks. He almost wore the tenacious neighbors down resisting the special drop trap for three nights. Finally, on the last night he went under the drop trap. Not only was he neutered, but he had a preexisting tail injury treated while he was under anesthesia for his surgery!
Every week new caregivers start feeding cats on a schedule, get their cat census including number and descriptions, and then make their appointment, check out traps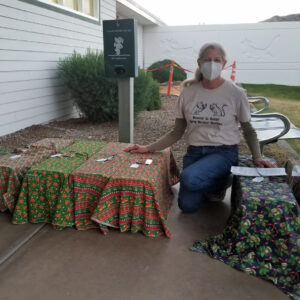 and catch all the cats they are feeding. This is the beginning of a new life for the cats, their caregivers, and the neighborhoods in which they live.
Please help the Animal Defense League of Arizona's Spay Neuter Hotline continue this important work – to help cats, caregivers, and neighborhoods all over the Valley improve the lives of cats and their people, while preventing the birth of thousands of kittens on the streets of Maricopa County.
Thanks to ADLA's dedicated volunteers, staff, and generous donors like you, over 95% of each dollar you contribute goes directly to program services.
And now through December 31st, your donation will be matched dollar for dollar (up to $5,000). Your gift will allow ADLA to continue to help animals and people throughout the Valley of the Sun in the coming year.
Thank you for your compassion for animals and support!